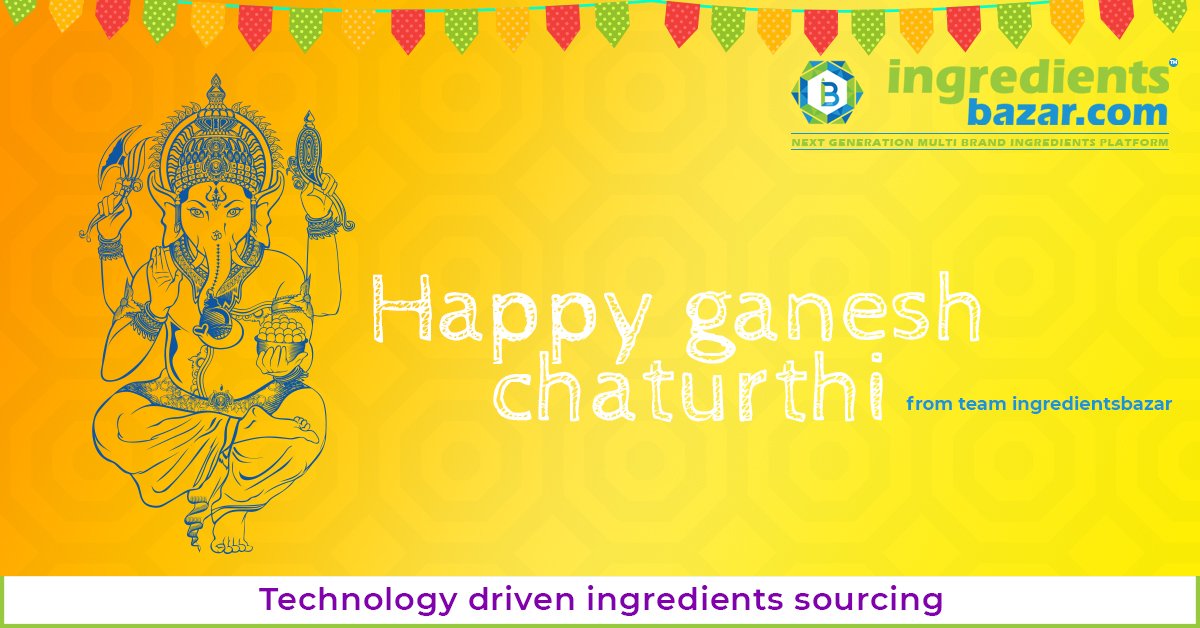 ingredientsbazar always believe in Lord Ganesha as the God of New Beginnings and the Remover of Obstacles as well as the god of wisdom and intelligence.
As the Ganapati, shlok bestow in our heart
Wakra tunda mahakay surya koti sama prabha,
Nirwighnam kurume dewo sarwa karye
shu sarwada
May Lord Ganesha gives you:
A rainbow for every storm;
A smile for every tear;
A promise for every care;
And an answer to every prayer!
Happy Ganesh Chaturthi!
From team ingredientsbazar
show